Dized wants to teach you the rules while playing (+Indiegogo)
You go to the store and get a beautiful game, with an interesting theme, an exciting presentation, promising you hours of fun, you come home excited, your family and/or friends crowding around you to see the new game, the unboxing start, you see those beautiful components and you come to the rulebook, a booklet that is almost a book with dozens of pages of rules and exceptions, with instructions for every possible action within the game. If you want to play you know that you will have to read it and assimilate it before explaining it correctly, you all get a little sad and have to choose between spending hours understanding the rules or playing something else you already know.
Did you feel identified with the previous text? Has it ever happened to you? everyday there are more people like us, that besides reading the rules, look for some online videos with tutorials or playthroughs, people who look for summaries, player aids and even flowcharts to understand the rules. Well, the folks of Playmore Games know this perfectly, and since they are passionate about board games they know this situation well and how it affects us all and especially those who have the task of going to teach new games to their group.
That is why they have come up with a fabulous idea, taking advantage of the new technologies Playmore Games has developed Dized, a mobile application that will teach us step by step how to play, telling us what we should know at any time, making learning new rules something much more interactive, less tedious and less likely to be mistaken in forgetting certain details or exceptions in the rules.
Dized Features
The application and its basic functions will be free once launched, this includes:
Tutorials
They will teach you to play step by step, telling you what you should know in each moment avoiding giving more information than necessary in each phase.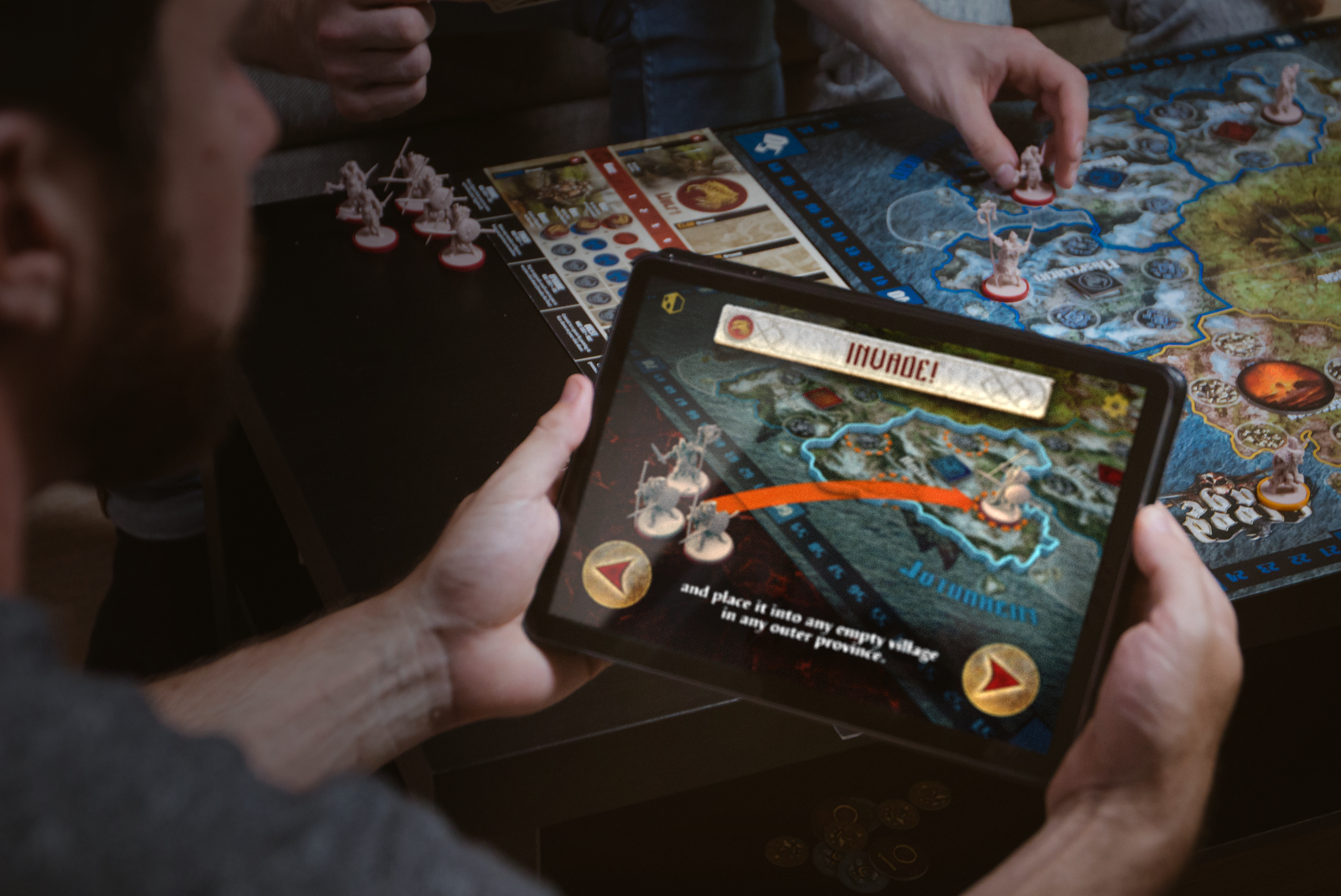 Set Up
It shows you step by step how you should prepare the table to start playing.
Rule Lookup Tool
While playing games it's very common that some of the players have doubts about some especific rule, for those moments we will have available the content of the rulebook and the components of the games, Dized will have a database of the rules with crossed references between the rulebooks involved, in addition it will have a search function to avoid wasting time unnecessarily navigating between topics.
But this is not all, Dized will have many other features through a subscription service, I do not know how much it will cost once published the app but currently with the support level of $ 15 you get, among other things, a year of subscription, plus any additional month obtained by Stretch Goals, the functions offered by the subscription are many:
Social features
Dized will create a community around the application that will allow the following functions:
 Locate and contact other users
Schedule game sessions
Create game groups
manage statistics from these groups
Games Add ons
they will have access to score trackers, dice rollers, timers and more.
Digital Expansions
Dized will feature exclusive expansions that will be offered as downloadable content (DLC) for games that may include cards, mechanics, new scenarios and even Artificial Intelligence players.
Player Tools
Subscribers will have tools such as game trackers, inventory and recommendations.
Custom Appearance
The possibility of adapting the appearance of the application to the personal tastes of each one.
Voting tokens
An outstanding feature, those who support the development of Dized in Indiegogo will be able to decide the destination of it by voting what should be the priorities of the development team.


Indiegogo Campaign
All of this sounds great, right? but we also know that it is a highly ambitious project, so Playmore Games have decided to go to a crowdfunding campaign in Indiegogo, in their own words:
Creating Tutorials, Setups, and Rule Lookup Tools is a process that can only be scaled by scaling the number of designers, artists and industry professionals we employ. The success of this campaign will allow us to grow at the necessary pace to keep churning out more and more material for your favorite games and make sure our tools will be easy to use for third parties, including publishers and designers, too.
So the objective of this campaign  is to get money to pay enough professionals to accelerate both the development of tools as the offer of titles in the core library, as well as the ability to add new titles.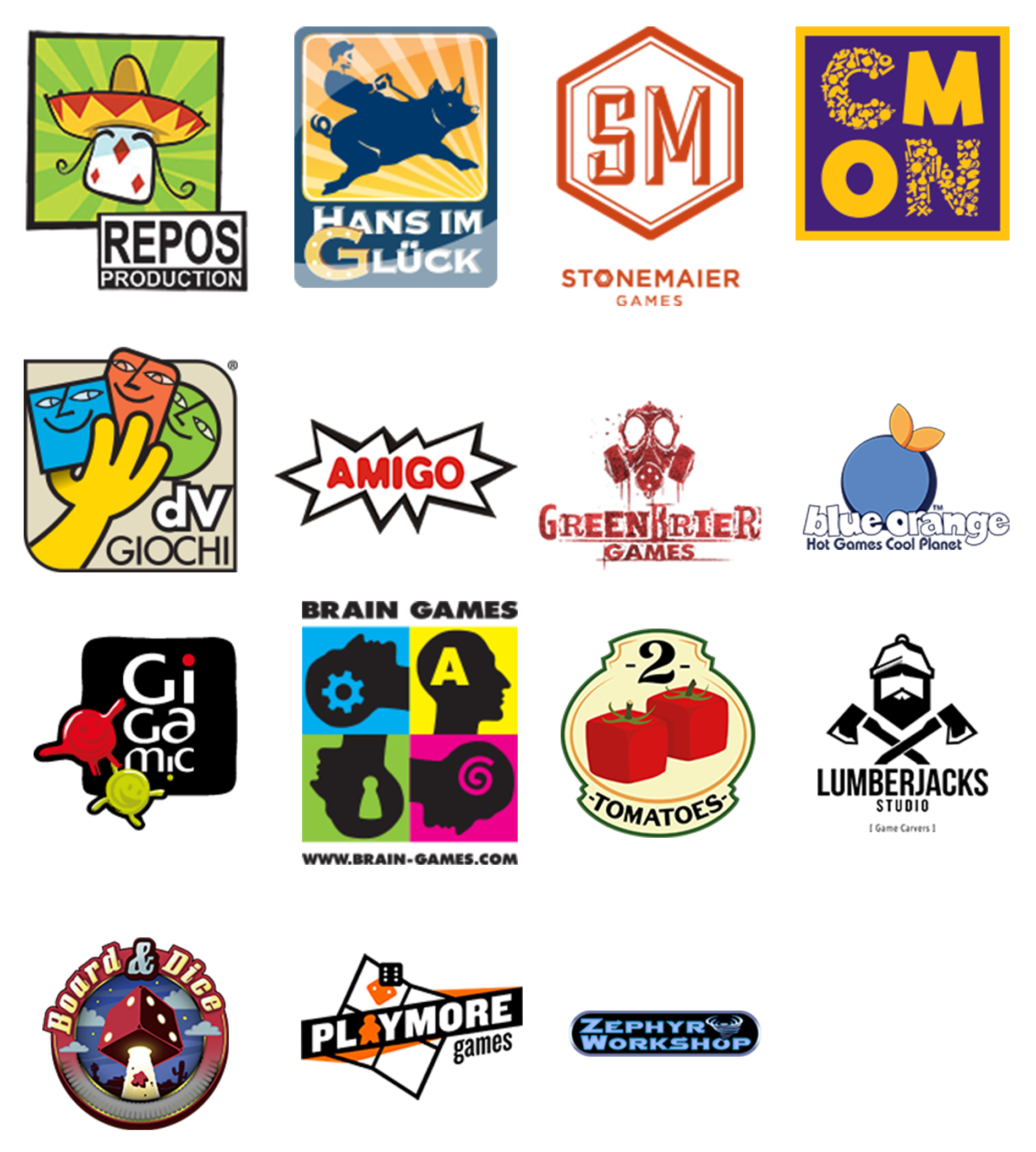 In the Indiegogo campaign Dized offers basically subscription months, with the possibility to get additional months in the form of Stretch Goals, voting tokens to give you the ability to decide which features or games will have priority during development and a badge in your public profile within the application, each level support increases the number of months and adds things like early access to the application, a cloth patch, custom dice and even a miniature replica of the International Space Station. Support goes from $ 5 to $ 250, so there is one for every budget.
At this point you might be wondering what games  are they planning to offer at launch, there is little information about that, they only say that they intend to add hundreds of games, but they give us some images of games that are ready to be used by them for demonstration purposes and a picture showing us the the publishers partnered with Dized, which could give us an idea about the first games we could have available.
Something that has caught my attention is the fact that they will make available to third parties tools that will allow them to make their own content, this is something we find very interesting.
To close this topic of crowdfunding Playmore Games tell us that if we can't support the campaign we can do it by sharing it and following them in social networks, so you know, there is no excuse, you can collaborate even without having to pay.
They are in Twitter at  @getDized, Facebook and Youtube, and they even have a video challenge we can participate in using the hashtag #DizedChallenge to win a copy of a nice game  See the instructions on how to take part HERE
I think it is a very interesting project worth taking into account, after all we can support them with a contribution of just $5, once this project is finished I am sure this money will pay for itself in saving time and extra help material that we sometimes print to fully understand the rules.
add